catarina bannier

202-487-7177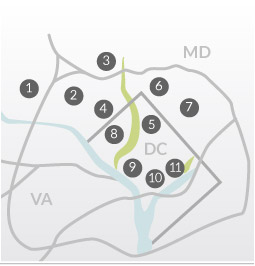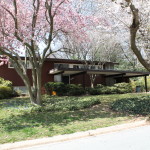 What an exciting weekend! Marcie is going to hold our second new listing open. It's a cool mid-century modern house with tons of space (5 bedrooms, 3 full baths, huge family room and screened porch) in Bradley Park. Come see - we just prepared some pretty cool handouts... If this is your style, you will just love it!  Listed for $799,000.Continue Reading!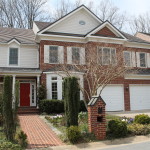 $1,295,000 , 6 bedrooms, 5 full baths, 1 half baths, 4,335 square feet It's an exciting weekend for the House Smarts! We have two great new listings coming on the market. Here is number one - stay tuned for the other, as well as a little more info! Catarina Bannier | Evers & Co. | (202) 487-7177 7818 Stable Way, Potomac, MD Sophisticated Suburban Living With An Easy Commute And GloriousViews Of the Woods 6BR/5+1BA Single Family House offered at $1,295,000 Year Built 2000 Sq Footage 4,335 Bedrooms 6 Bathrooms 5 full, 1 partial Floors 3 Parking Unspecified Lot Size 7,638 sqft HOA/Maint $270 per month DESCRIPTION Classy brick colonial with an abundance of space and sweeping private views of parkland. The large home,...Continue Reading!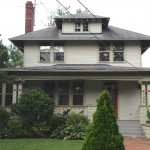 There's a lot of discussion in the historic kit house community about custom built kit houses, and the difficulty they pose when it comes to authenticating a mail-order home. "Custom kit" sounds like a misnomer, but it actually isn't. The customization was done not on site by the builder but before shipment by a Sears (or Lewis or Wardway, etc.) staff architect, and the kit was then cut, sorted and packaged according to those changed specifications. All the major mail-order house companies, including Sears and Lewis, the  most popular brands in the DC area, offered such options to the consumer. In fact, national kit...Continue Reading!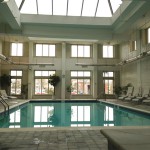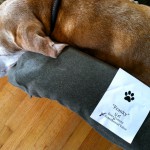 It's not often that I have dogs at my open houses.  Franky is the exception.  Generally, he's a mellow old soul.  Today was a little different.  He decided to greet everyone at the door, sniffing away, barking occasionally.  No one seemed to mind much.  Sadly, he does not come with the house.  And it's a mighty fine house.  If you care to see it (or Franky), give us a call.  Or click here for a sneak peek. Continue Reading!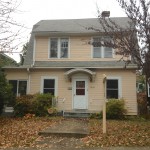 Cute rental houses with a little yard, on a sweet block and in walking distance to the Red Line metro are hard to come by in Northwest Washington DC these days, let alone at a reasonable price. Thus, we have no doubt that this charming 3-bedroom, 2-bath Sears "Puritan" will be snatched away quickly. It was built in 1924 and just hit the market for rent in Shepherd Park for $2,500 per month. It's a smaller model, though perhaps not as small as it seems, but it seems to have been extremely popular. We've come across nearly a dozen of them...Continue Reading!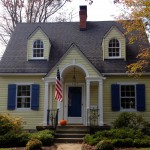 Painted bright yellow with sky blue shutters, you won't want to miss this little time capsule of a home, located in the Crestwood section of Bethesda... within walking distance of downtown Friendship Heights. . The exterior of this particular Winthrop could be lifted directly off of the Sears Kit House catalog page.  The shutters look to be original.  The porch is pristine and still sports the same thin beams.  The front door looks like it might have changed, but the arc of the entryway is spot on, as are the dormers and the chimney.  Inside are a bunch of markers of...Continue Reading!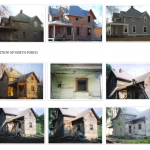 As Marcie and I have been chasing (and writing about) kit houses for a while, we've always been interested in their history, or better: their connection to history. sometimes, I have found an old ad in the Washington Post that advertised a house we identified, or that promoted the local mail-order offices from Sears and Lewis. Sometimes information about the people who lived there in the early years can be found, about their successes or their death. Most of the time, however, there's a blank. We can only speculate (and we often do!). More often than not, current kit house owners...Continue Reading!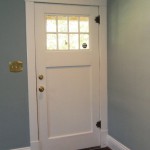 If Cati and I had our druthers, we would write about local kit houses on a weekly basis (this has  always been the goal).  Work, however, has a way of interfering with our plans.  I guess we shouldn't complain! So, about three weeks ago I headed out with my trusty tape measure to pay a visit to 5414 Hawthorne Place, NW in the District, right along MacArthur Blvd. Had I been a bit speedier with my posting, some of you might have chanced a visit.  As it stands now, the Sears Rodessa (see a pdf of the original catalog page here) bungalow...Continue Reading!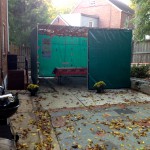 In a way, it's a celebration of the home. This week, Jewish families all over the world celebrate Sukkot, the "Feast of Booths." The observance requires life -- meals, gatherings and perhaps even sleep -- in a fragile and temporary structure that is neither heated nor rainproof. It's a joyous and at the same time humbling experience. Even if you're not Jewish, you might have seen the big tent-like structures set up in many places downtown that office workers take their lunches to, or you might have noticed the little hut your neighbor built on their balcony or in their...Continue Reading!